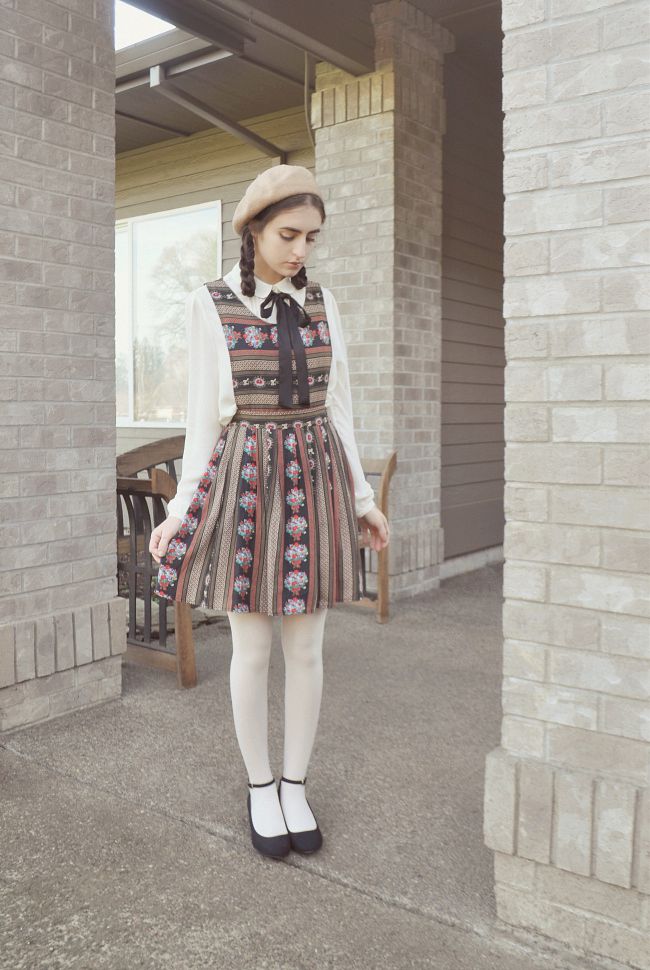 There's something about the print of this pinafore that reminds me of the matryoshka nesting dolls I used to play with at my grandparents house when I was a child. Maybe it's the roses. But regardless, I adore it. As I adore the shop it came from, The Loved One. It's probably a blessing I don't live close to their store, my wallet would perpetually be empty.
Until later, happy Thanksgiving to all of you! I hope it's filled with as much joy as my cheeks will be filled with pumpkin pie. Also, just a little reminder that
the sale in my shop
ends tonight! All items on
PAGE 2
are 20% off!
WHAT I WORE
printed pinafore ... The Loved One // white chiffon blouse ... hand-me-down from my sister (originally Forever 21) // black mary-jane's ... ASOS // beige beret ... eBay
TWITTER
.
BLOGLOVIN
.
TUMBLR
.
PINTEREST
.