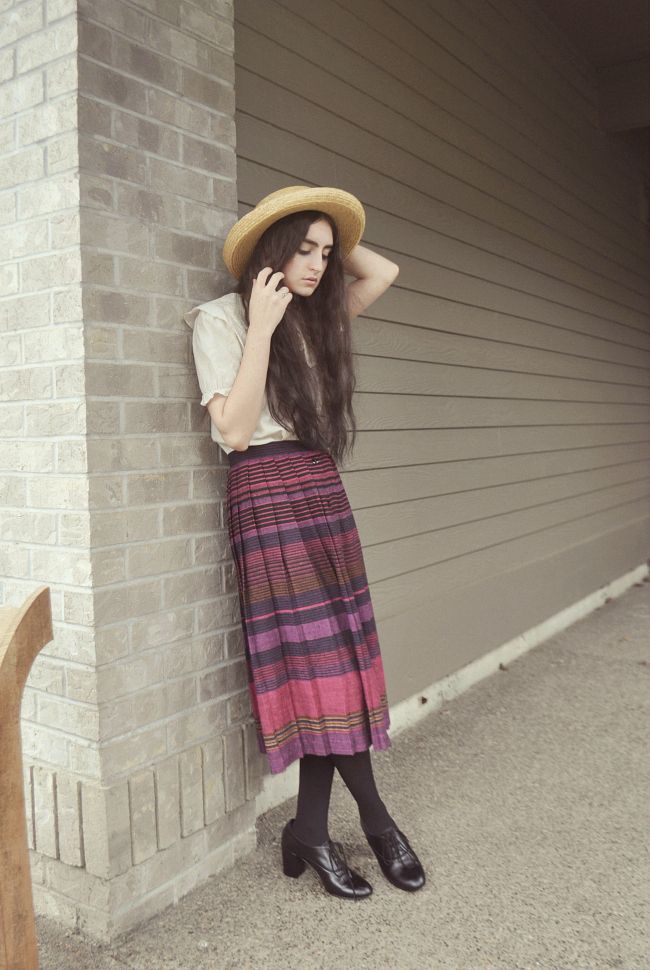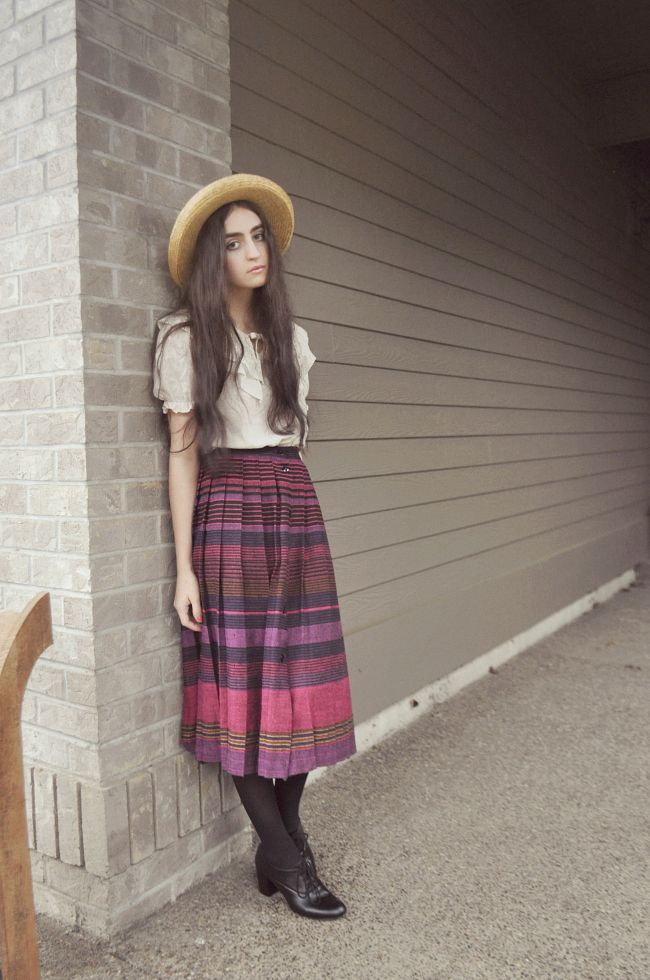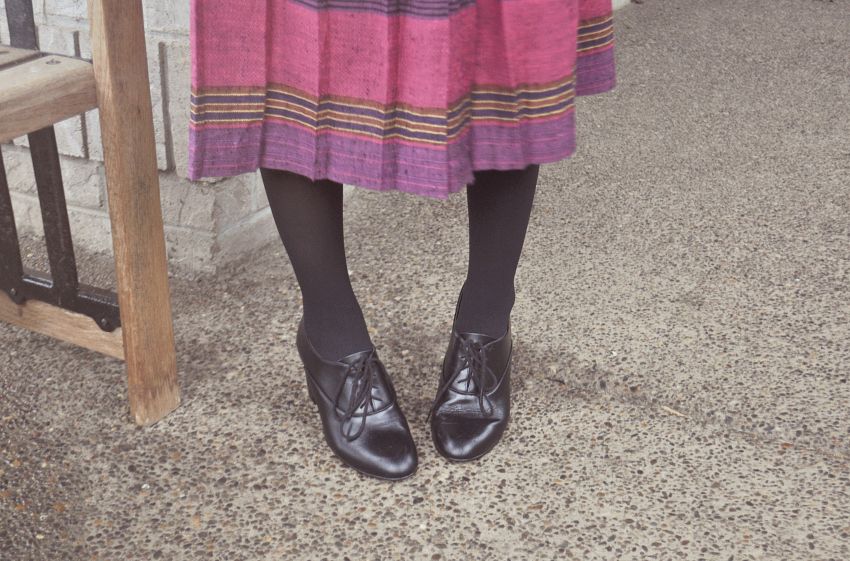 Nothing feels like Autumn, no other season gives me quite the same sense of nostalgia. I've decided that this Fall I'm going to do things like driving down long roads and walking through woods where I spent childhood summers and rising at the turn of dawn to make a stack of cinnamon pancakes for just myself.
Today I wore this almost entirely vintage outfit, which is extra special because I'm wearing this straw boater hat which was given to me by the loveliest of girls,
Cassie
, and also seems to be the only one on Earth that fits my head. (Even though the hurricane-like wind we had today make it difficult to keep on!) It's been non-stop wind and rain for a week, which has been making it difficult to take outfit pictures, and a look at the weather forecast doesn't look too promising either. However, outfit photos aside it's been incredibly refreshing and has given me an excuse to stay inside and bake things and get new pieces ready to list in the shop. Next update will be next week, and I can't wait to list them. When you see them you'll see why!
Kisses to all you kittens!
xo, Tori Lynne
WHAT I WORE
vintage blouse ... Newman & Hall // vintage skirt ... American Apparel Vintage // black heeled oxfords ... American Apparel // straw boater hat ... gift
TWITTER
.
BLOGLOVIN
.
TUMBLR
.
PINTEREST
.